Short Book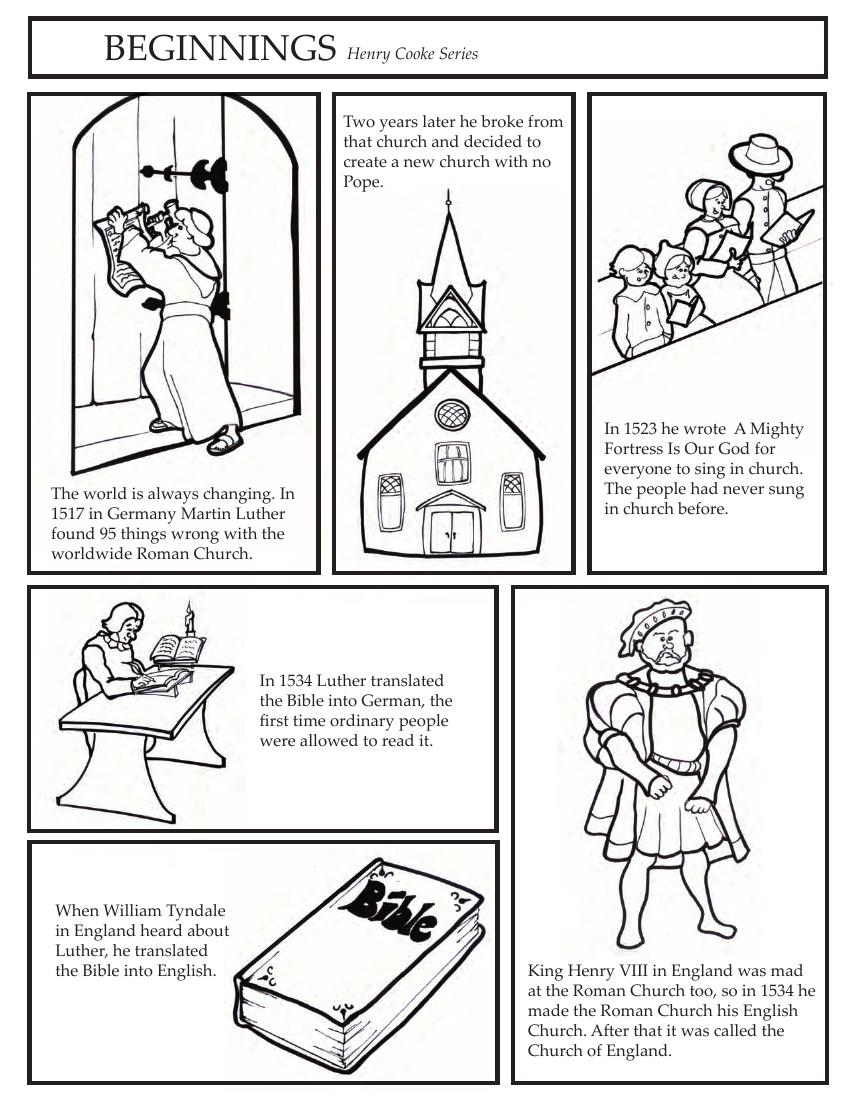 Note

BIRTH: Essex Institute (Salem, Massachusetts), Vital records of Salem, Massachusetts, to th e end of the year 1849 (Newburyport, Mass. : Parker River Researchers, 1988;Decorah, Iowa : A nundsen Pub., 1988), p. 175, (FHL 974.45/S1 V2) He died, "25 Dec. 1661" aged 45. (not documen ted, but puts his birth about 1615.) Phineas Wolcott Cook believed he was "of Plymouth" because published histories at that tim e stated it. Phineas's record stands: "Henry Cook, no birth date, but "of Plymouth, Mass. " Death noted "at Plymouth." Submitted by Phineas Wolcott Cook, "4th great-great-grandson, " From records of Phineas Wolcott Cook, Logan Temple Endowments for the Dead, Vol. B, p. 327 , #11589, FHL 177,956) Most published sources have claimed he was the son of Francis Cooke who came on the Mayflo wer and lived in Plymouth. However, that is simply not possible to document. The children o f Francis are well documented with verified birth dates, and Henry doesn't fit in anywhere. E arly sources claimed the connection, and for three centuries people copied it, but there is n o evidence. EMIGRATION UNKNOWN, Prob. about 1637. BOSTON, MASS. Because Henry Birdsall was in Boston by 1635, the records were searched for ref erence to Henry Cooke as well. There is a "____ Cooke" in Boston in 1630, listed as "resident ." (Town Records of Boston.) Since there were only 204 people in Boston at that time, anyon e with that surname is important. However, no reference is found for Henry Cooke. Richard Coo ke was in Boston later, and was very prominent. It leads us to believe Henry went first to Sa lem after immigration. However, Henry Cooke is the only one of that name in New England, so i t certainly is possible he was the one in early Boston. SALEM, MASSACHUSETTS: On October 29, 1638 "Henry Cooke desireth to be an inhabitant within this Town." (Sale m Town Records, vol 1, p. 73.) This was exactly 7 months after Henry Birdsall was admitted t o the town. He was admitted as an inhabitant of Salem as a "proprietor" (indicating he was a freeman ) and was awarded six acres on December 26, 1638. (p. 76.) In January he was granted five ac res and in February he was granted an additional 25 acres at Jeffrey's Creek. (p. 80.) Henry Burdsall appears in church records, admitted 25:12:1637, However, neither Henry n or Judith Cooke appears in church records. (Records of the First Church in Salem, Mass. FHL 9 74.45/S1 K2r) His marriage to Judith Birdsal recorded in "Vital Records of Salem, Mass. to the end o f the year 1849" The Essex Institute, Salem, Mass, 1924, Vol. III. p. 243, FHL 974.422/N1 V2v ) On January 17, 1645 he bought a house near the meeting house in Salem for 7 pounds, fiv e pounds to be paid immediately and by July 40 shillings to be paid in two cow-calves. (Esse x Co. Deeds, vol 8, p. 70 as transcribed by Winifred Lovering Holman, "The Cook Line," Manusc ript Collection, New England Historic Genealogical Society, p. 3.) Over the years he was inv olved in at least a dozen land transactions. 40 acres purchased January 21, 1649 "beyond the river or on this side by Henerie Bartholo mew not wronging any other grant." (Salem Town Records, vol 1, p. 73, 76, 80. Although known as a butcher, he also had other occupations. "On 30 March 1640, ordere d that Henry Cooke and Edward Ingram shall keep the swine of the Town. And it is agreed tha t they shall have 6 shillings a piece for the keeping." (Salem Town Records, Vol 1, p. 73, 76 , 80. Transcribed by Holman, NEHGS, p. 2.) Named "Henry Cook of Salem in the County of Essex, butcher" in a land record July 23, 16 52. He sold five acres of land in the South field for 3 pounds. (Essex Co. Deeds, vol 8, p . 70, transcribed by Holman, NEHGS, p. 3.) On 10 December 1649 Henry Cooke of Salem, butcher, mortgaged his house, shop and one acr e of land to Henry Birdsall. (Essex land Records 1:7) DEATH: Vital Records of Salem, Mass to the end of the Year 1849, Vol. 5, p. 175, Deaths: "H enry, Sr., Dec. 25, 1661," (FHL book 974.45/S1 V2e.) PROBATE: Administration on the estate of Henry Cooke, intestate was granted 24 June 1662. The estat e would remain with Judith until the children become of age except that Isaac was to have 5 p ounds in hand and after his mother's decease, to have the house and land adjoining valued i n the inventory at 60 pounds. The other children to have 10 pounds each at age or time of ma rriage. (Salem Quarterly Court Records, vol 4, p. 98. transcribed by Holman, NEHGS, p. 4.) Inventory taken January 14, 1661 by Nathaniel Felton and Henry Bartholomew and sworn t o by the widow 24 June 1662. Total inventory was 255 pounds. He owed 92, so his net estat e was 162 pounds 14 shillings 4 3/4d. His children were as listed on the inventory: Isaac , aged 22 years; Samuel, 20; John, 14; Henry, 8; Judith, 18; Rachel, 16; Mary and Martha, 12 ; and Hanna, 4. (Essex County Quarterly Court Files, Vol 8, pp. 24-25.) BIOGRAPHICAL: "From the records that exist about Henry Cooke, he was evidently educated enough to sign hi s name. His vocational pursuits included butcher, surveyor, and swine herder. He was a ver y careful frugal man. It is possible that he brought more of an estate with him than was cus tomary among the early emigrants. Regardless, his inventory amounted to 255 pounds and he wa s not an old man when he died." The inventory of Judith shows she was the owner of a silk ho od, not even lawful unless her husband was worth 200 pounds. (Report commissioned by Bryson C . Cook, 1995. SOURCES: Salem Vital records Family History Library # 974.45/51 /v2ev.3. His children born there. "The Pioneers of Massachusetts," by Charles Henry Pope. FHL 974.4 D2p Henry listed as a bu tcher, his marriage, children, death and that of Judith. "Persi","Henry Cook in Mass. Ancestry.Com" This source said Henry was believed to have bee n from the Cooks of Kent or Hertsfordshire who emigrated from Normandy in the 1000's. Repeat ed in Wallingford and Waterbury town histories. "History of Salem" by Sidney Perley Vol II 1638-1670. Historical information about Henry. "Genealogical Dictionary of The First Settlers of New England, Those who Came Before Ma y 1692 on The Basis of Farmer's Register Vol. I", by James Savage ., This gives marriage, dea th and ages of Henry's family as well as hiis property. "The John & Mary, A Story of the Founding of Dorchester Mass 1630." authors, Kuhns, Maude , Pinney. FHL #974w2k I found a Henry _____listed as passenger #158, but with no last name o r other information. It could be our Henry. This book also listed 5 Wolcotts and 2 other C ooks. This does list a Henry Wolcott 1578-1655 marrying a Joanna Cook. The John & Mary car ried passengers mainly from Devonshire, Dorset & Somerset. They were puritains who landed i n South Boston in 1630. FHL book (973W2CM "History of Emigration 1600-1775") Lists Henry Cooke as a butcher and p roprietor in Salem. Arriving there in 1638. Wendy Bentley notes: Since Henry may have been 27-30 when he was married, he may have been married before and hi s wife died. unmarried men weren't tolerated well then, unless they were attached to a famil y. In the American Genealogist they tried to find Henry Coke who came in 1835 and landed i n Barbados. (p; 75) However, that Henry stayed in Barbados and his descendants are there man y years later.(JSP) Salem Vital records Family History Library # 974.45/51 /v2ev.3

RESEARCH: Descendants for many generations found on the website http://www.geocities.com/ckha nsgw/hcook.htm#Joseph34

Note

Salem Vital records Family History Library # 974.45/51 /v2ev.3. Also found in "Vital Record s of Salem," The Essex Institute, Salem, Mass, 1924, Vol. III. p. 243. No day is recorded. "The Pioneers of Massachusetts",by Charles Henry Pope. FHL 974.4 D2p Henry listed as a butch er, his marriage, children, death and that of Judith.
Marriage
Judith

Birdsall

— View this family
June 1639

Birth of a son
#1
Isaac

Cook


April 3, 1640

Birth of a son
#2
Samuel

Cook


July 30, 1641

Birth of a daughter
#3
Judith

Cook


July 15, 1643

Birth of a daughter
#4
Rachel

Cook


July 25, 1645

Birth of a son
#5
John

Cook


June 6, 1647

Birth of a daughter
#6
Mary

Cook

Twin
September 15, 1650

Birth of a daughter
#7
Martha

Cook

twin
September 15, 1650

Birth of a son
#8
Henry

Cook


December 30, 1652

Birth of a daughter
#9
Elizabeth

Cook


September 1654

Death of a daughter
Elizabeth

Cook


September 1654

Birth of a daughter
#10
Hana

Cook


September 9, 1658

Burial
December 25, 1661

LDS baptism
December 20, 1881

LDS spouse sealing
Judith

Birdsall

— View this family
November 28, 1949

LDS child sealing
yes

LDS endowment
yes

Unique identifier

67E5488204D4424ABE0B5A132D71B77E838A



Last change
October 21, 2009 –

15:17:57



Family with Judith

Birdsall
himself
wife

Judith

Birdsall

Christening:

June 2, 1611

33

18

—

Norwich, Norfolkshire, England, United Kingdom

Burial:

September 11, 1689

—

Salem, Essex, Massachusetts, United States

Marriage:

June 1639

—

Salem, Essex, Massachusetts, United States

10 months

son

Isaac

Cook

Birth:

April 3, 1640

28

—

Salem, Essex, Massachusetts, United States

Death:

Salem, Essex, Massachusetts, United States

16 months

son

Samuel

Cook

Birth:

July 30, 1641

30

—

Salem, Essex, Massachusetts, United States

Death:

March 1703

—

New Haven, New Haven, Connecticut, United States

23 months

daughter

Judith

Cook

Birth:

July 15, 1643

32

—

Salem, Essex, Massachusetts, United States

Death:

before 1712

—

Salem, Essex, Massachusetts, United States

2 years

daughter

Rachel

Cook

Birth:

July 25, 1645

34

—

Salem, Essex, Massachusetts, United States

Death:

September 10, 1740

—

Enfield, Hampshire, Massachusetts, United States

22 months

son

John

Cook

Birth:

June 6, 1647

36

—

Salem, Essex, Massachusetts, United States

3 years

daughter

Mary

Cook

Twin

Birth:

September 15, 1650

39

—

Salem, Essex, Massachusetts, United States

daughter

Martha

Cook

twin

Birth:

September 15, 1650

39

—

Salem, Essex, Massachusetts, United States

Death:

between January 14, 1662 and July 7, 1662

—

Salem, Essex, Massachusetts, United States

2 years

son

Henry

Cook

Birth:

December 30, 1652

41

—

Salem, Essex, Massachusetts, United States

Death:

1705

—

Wallingford, New Haven, Connecticut, United States

21 months

daughter

Elizabeth

Cook

Birth:

September 1654

43

—

Salem, Essex, Massachusetts, United States

Death:

September 1654

—

Salem, Essex, Massachusetts, United States

4 years

daughter

Hana

Cook

Birth:

September 9, 1658

47

—

Salem, Essex, Massachusetts, United States